More and more companies in today's world are in need of greater flexibility when it comes to working arrangements. Gone are the days when employees were expected to clock in and sit for hours on end at the same cubicle until they move to another department or location.
Along with the digital age comes the benefit of mobility. Start-ups and small businesses now provide the benefit of telecommuting, and the world is also seeing a steady rise in workers who prefer not to be tied to a traditional office space as they go through their daily grind.
Those who have made the shift from the traditional office to a more flexible workspace can attest to the great convenience the latter brings. These shared workspaces give company owners and self-employed professionals the chance to let their businesses grow or shrink without committing to a lease.
Because of this flexibility, business owners and freelancers looking for an office for rent in Ottawa will only pay for a rented space based on what they need. This eliminates the worry of having to pay for an office lease for years to come even if their business undergoes some unexpected changes.
A flexible office space is great for small to medium, and even large businesses. Entrepreneurs and freelance workers can spend their working hours at a dedicated desk or a fully serviced office. Whether they prefer to have access to full amenities or just limited services, they have various options available. This gives them the freedom to find their most comfortable work arrangement while working toward their company objectives and career goals.
Table of Contents
What a Traditional Office Space Includes
What a Flexible Office Space Offers
Different Types of Flexible Workspaces
Is a Flexible Office Space Really More Cost Effective?
The Takeaway
What a Traditional Office Space Includes
A traditional office space is what most would imagine: desk partitions, small meeting spaces, conference rooms, and a breakroom for most companies whereas most flexible office spaces already have all of these things. The difference between a traditional office space and a flexible one lies in the details — from the tenant's perspective, that is. Here are all the things that set traditional offices apart from flexible workspaces:
The Long Term Commitment
Most traditional office spaces offer long-term lease arrangements. Some go for three to five, or even 10 years. Imagine the just how stressful it might be for a startup in it's infancy stages, or a business that's growing very fast – to sign a lease for such a long period of time without knowing for certain that they will be able to continue to afford the space they are renting for the next decade!
This could make any business owner lose focus on their goals by worrying about their long-term lease instead of taking time to find their groove in the industry. 
Furniture Acquisition
Now, this is something that's most often overlooked by employers. Often, workers don't give much thought to the office desk and computer chair they use every day. They don't exactly notice the coffee table or couch in the breakroom.
Business owners put a lot of thought into their furniture before acquiring them. They usually need to hire a professional to plan the interiors, and this process takes time — not to mention a huge budget.
Installation of Amenities
This is the same as office furniture; it takes time and uses a huge portion of a company's budget. Think of how much it costs to buy a high-quality coffee machine, water dispenser, lights, and even leisure items for a game room. These things need careful planning.
For most traditional offices, such things are necessary to provide a comfortable atmosphere for employees. They need to be able to relax during breaks and have a decent place to enjoy their lunch burritos.
Procurement of Office Equipment
If business owners need to put a lot of thought into furniture and amenities, all the more so with office equipment. Think computers, printers, copiers, phone systems, and storage. These are only some of the basic things every office needs. What about storage solutions, recycling tools, and other IT-related needs? The list is endless.
Every decent office space needs the right office equipment for productivity. If workers can't work properly with limited resources, it will be hard to achieve business goals. It's as simple as that. That is why most companies invest in expensive equipment — to keep the business running efficiently.
Security Through IT Team
Speaking of IT-related resources, every office needs a dedicated team of IT professionals. These are modern-day heroes who come to the rescue when a computer crashes, a security breach occurs, or essential software fails to work. Every growing business needs an IT person's technical expertise to keep up with the competitive market.
Because we're talking about highly skilled individuals here, hiring them can easily burn a hole in a company's pocket. It may be cheaper to hire contractual IT staff to take care of seasonal digital chores, but it's always a better investment in a whole team that's on call 24/7.
Management of Reception and Cleaning Staff
Since we're talking about hiring employees to keep a traditional office in order, we might as well discuss the need for a receptionist and helpful cleaning staff. These individuals are an important part of maintaining an organization, but their management and cleaning fees can be expensive.
The receptionist welcomes everyone who comes in and answers important phone calls. The cleaning staff ensures that everything stays neat and sanitary. These are indispensable roles that contribute to keeping a business in order.
Separate Kitchen and Catering
Let's get started on how expensive kitchen cabinets, fittings, and other installations are. Add a wide variety of food items that cater to different workers' needs, and that list can easily drain the company finances.
What about catering when there's a quarterly meeting or a celebration for someone's promotion? With a traditional office, there's a need to make a separate arrangement with a catering company. Other flexible workspaces may already offer direct access to this service.
Cost of Utilities
What else could be scarier than a five-year office lease when there's no guarantee how the business will turn out? That would have to be, hands down, the cost of monthly utilities. This can be a relatively stable amount based on the usage and number of workers in an office, but it can also fluctuate.
Every office needs electricity to keep the lights on and all equipment and other machines running. From water supply to waste disposal and heating to air conditioning, these are what take up a big portion of the office budget — regardless of whether people come to work or not.
What a Flexible Office Space Offers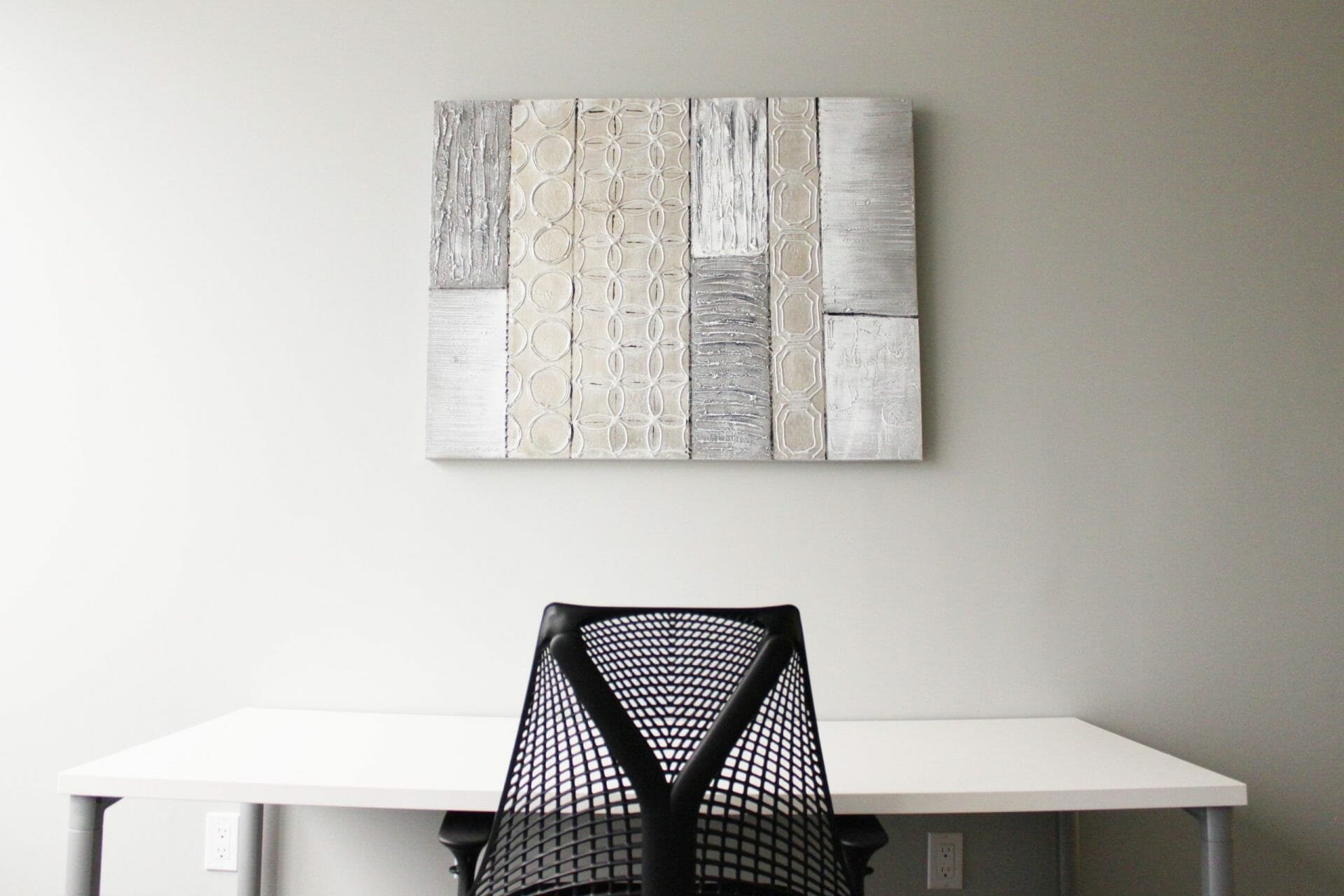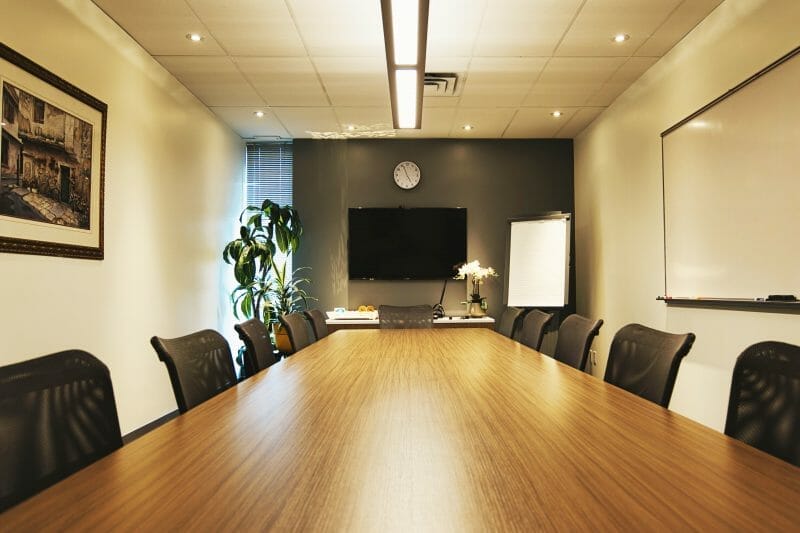 As businesses both big and small are slowly realizing all the disadvantages of maintaining a traditional office space, more and more companies are considering the benefits of a flexible office for rent in Ottawa. This alternative workspace offers all of the tools needed to run a business, plus it also provides access to a myriad of solutions and expert services.
This is something that conventional offices don't offer. Although the nature of their offerings varies according to different factors, serviced offices provide incomparable business solutions that can help elevate a company, support its employees, boost morale, and save business owners money and time on acquiring basic items like furniture and some office supplies. 
Payment per Usage
Most companies and self-employed professionals love the idea of a flexible working space due to the fact they only need to pay for what they need. More popular due to their short-term rental offerings, flexible office spaces are a go-to for people who need a business center, a place to hold meetings, or simply a change of scenery.
With most businesses utilizing remote workers, there's hardly a need to lease a conventional office space. However, a flexible workspace provides an alternative for when they don't want to feel cooped up in their home offices. They can opt for daily, weekly, or monthly rentals, depending on their need.
Fully Furnished Areas
Most flexible office space come fully furnished — and the designs are amazing! No more dull and drab office cubicles. Some workspaces even resemble vibrant cafés that young professionals frequent. The colors are said to boost creative thinking and provide a stimulating work atmosphere.
What's great about most flexible workspaces these days is they take style to the next level. They have beautiful spaces that increase productivity. Workers get to enjoy comfortable couches during breaks, ergonomic chairs, and even standing desks to alleviate back strain from sitting all day.
Ready-to-Use Amenities
While it's true that the amenities in flexible office spaces are shared by everyone coming in, that's something that already applies to a traditional office space — you have to share the spaces with your coworkers.
Whether it's installing a refreshment area, a place to network, or a coffee corner, these things are already taken care of by the people in charge of the flexible workspace. All that business owners need to worry about is, well, their business.
Electronics and Office Equipment
It can be a complete headache to see to it that the company uses anything but top-of-the-line tech equipment. This applies to computers, printers, copy machines, and more. With flexible workspaces, these things are already provided — upgrades and maintenance checks included.
Think of how stressful it can be to add procuring electronics and related equipment to that long list of to-dos for a business. This can be easily eliminated with a flexible office space because they come with the rental, whether it's short-term or long-term.
Trained Professional Staff
Flexible workspaces usually come with a designated receptionist and support staff. They are already trained, so company owners can readily experience how beneficial it is to have them while running a business.
Some rentals offer bundled services that include answering phone calls or even planning an event. They really stay true to the meaning of flexibility because they tailor their services according to the various needs of their customers.
Onsite IT Services or Upon Request
Having experienced IT professionals available is a must for every business to become a success. With almost all markets requiring the use of computers and the internet, it can be difficult to stay on top of the game without the help of these digital warriors.
Flexible workspaces have dedicated IT staff that can assist customers in case there are any hiccups. Is the computer running slow? Not a problem. Problems with the on-site printer? The IT people are there to help.
Pantry and Catering Supplies
Business owners who wish to plan a small celebration for their workers or simply to enjoy  a casual staff get-together once in a while can rely on some flexible workspaces for their catering needs. They even offer event planning, so this removes the worry of hiring an outside event manager.
Most flexible office spaces come with a pantry that provides beverages, light snacks, and even complete meals. This way, business owners don't have to worry about replenishing the shelves every week.
Cost-Effective Packages
When it comes to cost-efficiency, flexible workspaces are definitely more budget-friendly than traditional offices. Instead of feeling trapped in a five-year contract when there's no clarity about what the future holds for the company, business owners can opt for shorter terms with their rentals.
The packages are designed to cater to the different needs of a business. They take into consideration the fact that businesses can either shrink or grow. That is why most packages include daily, weekly, or monthly rates. It's all about taking each day at a time, which is a great approach for businesses at most stages of their lifecycle.
Different Types of Flexible Workspaces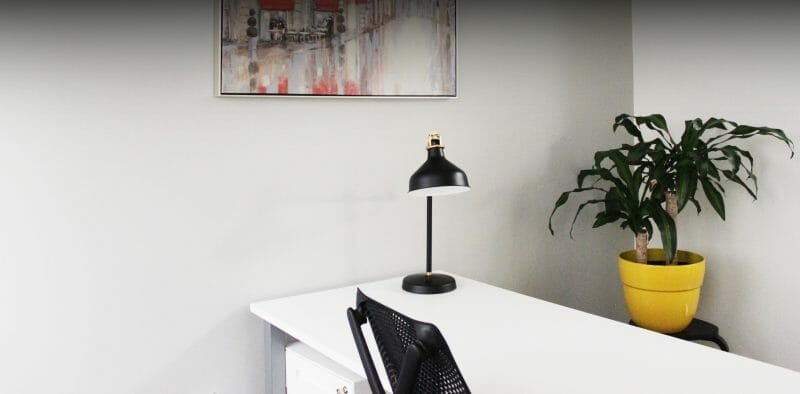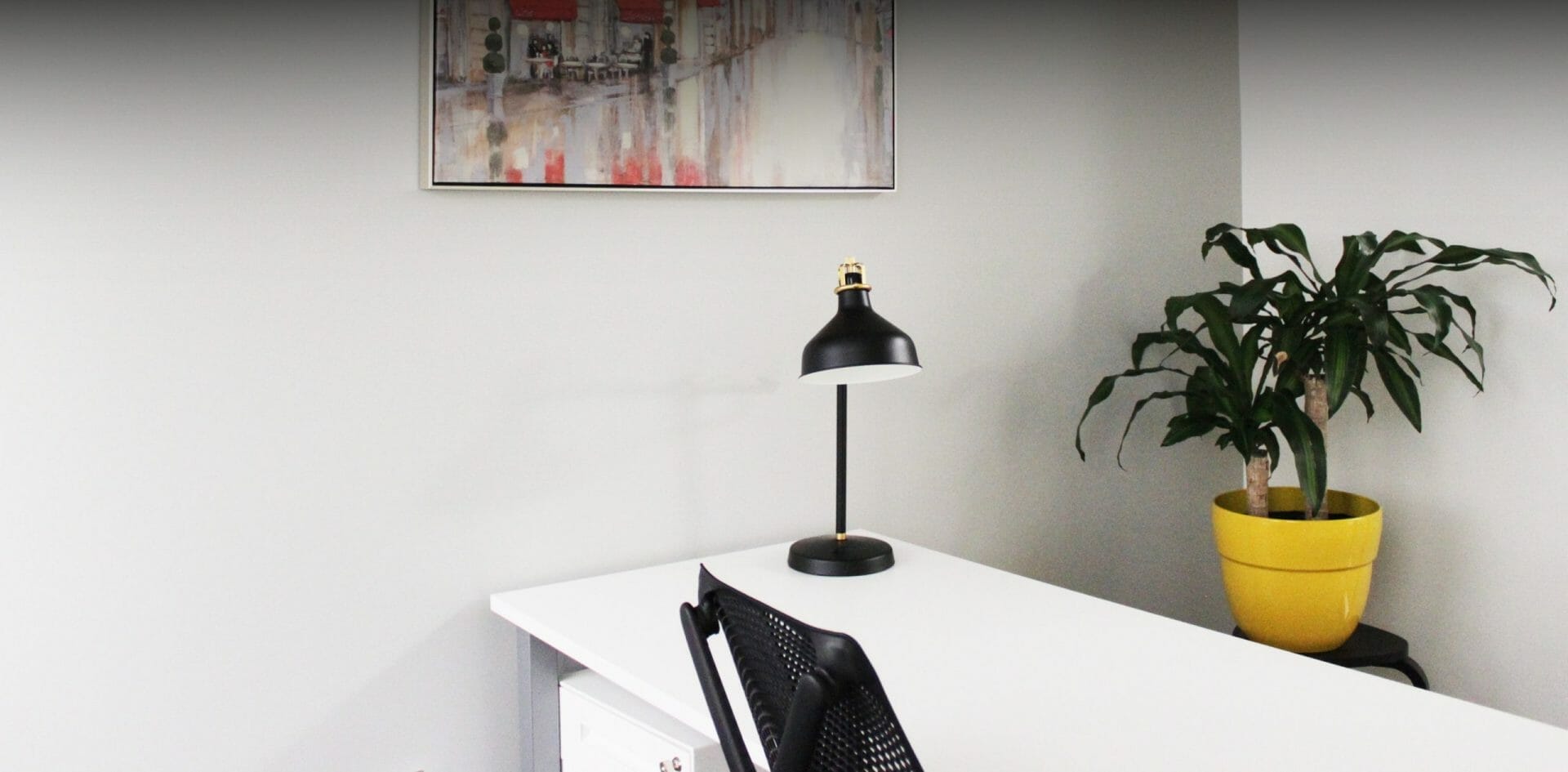 There are various types of flexible workspaces, and it's worth mentioning them to eliminate all the confusion about how they work. The truth of the matter is, there's one for every unique need. However, all of these come with luxurious spaces that offer a conducive space for great networking opportunities.
Dedicated Desk
This workstation is usually set in an open-plan area that is shared with others. It is convenient because workers can leave their belongings at the end of the day and come back to the same area to work.
Hot Desk
This work area provides a desk, which may vary every day. Workers have to take their belongings with them because it is not an assigned workstation like a dedicated desk.
Private Office
This option can vary from a single-person office to an entire floor with a number of offices. These spaces can be locked, which is perfect for businesses who need operations to be confidential and secure. They may also come with a high-end boardroom or even a separate kitchen.
Virtual Office
Finally, this type of flexible workspace provides a business address and administrative support minus the physical space. Of course, these offices are the most affordable because of the absence of furniture and amenities. Business owners can enjoy a business phone number, along with a receptionist who can take messages, IT support, and mail handling services.
Is a Flexible Office Space Really More Cost Effective?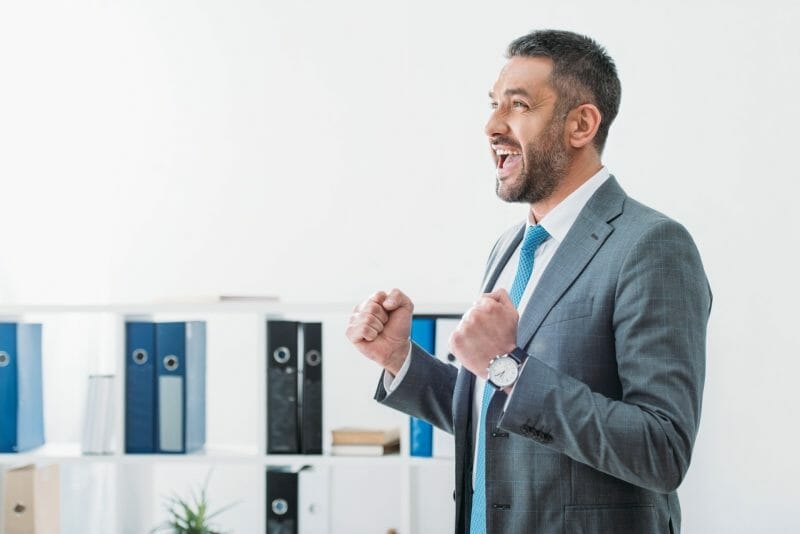 If comparing a traditional office space and a flexible work area is still not enough, let's talk numbers. How cost effective is a flexible office space for a business? The answer depends on how many workers are at the business, as well as the necessary amenities and services to run it effectively.
As per industry standard, an employee requires 250 square feet of office space. Let's say a small business has 10 employees, which require a total of 2,500 square feet. Using this rent calculator for this type of company, the estimated overall savings is $46,905, which already includes most of the annual operating expenses, which amount to over $30,000.
Rent and operating expenses include internet and Wi-Fi, office cleaning, security services, kitchen supplies, and other miscellaneous items. A flexible office space incurs a total cost of $39,600 for the year, whereas a traditional office rental will cost a small business owner a whopping $86,505.
That's a whole lot of savings that can be spent on more important things to elevate a company of any size. This will surely open doors for investment-worthy business decisions such as marketing, advertising, and consultancy services.
Rather than spending the money on overhead expenses, it can instead be used to grow your business. That's how much it costs to maintain a business with a traditional office location. It can easily drain company resources and make it even more difficult to be profitable.
Your Best Flexible Work Space Is Just Around the Corner
Flexible workspaces are ideal work locations not just because they're more affordable than traditional office spaces, but because they provide a hassle-free way of running a business operation. Nearly everything is included, and all that the business owner needs is to lead their company to success. This dream can easily be a reality without worrying about rentals and operating expenses.
If you're looking for an office for rent in Ottawa, WorkAway Offices provides flexible work arrangements to suit every business owner's needs. We have the WorkAway Flex package, which offers a compact office with meeting room credits, dedicated desks, and virtual offices for teams of 1 to 5 people, and then there's the Workaway Ambience package that includes fully furnished spaces, ergonomic chairs, and executive desks. Finally, for larger businesses, we have the Workaway Suite package with move-in ready, secured, dedicated suites and an executive boardroom.
For more information on how our company can support you and your team, visit our website to learn more about our flexible rental packages. Alternatively, give us a call at (613) 791-3444 to book a tour today!